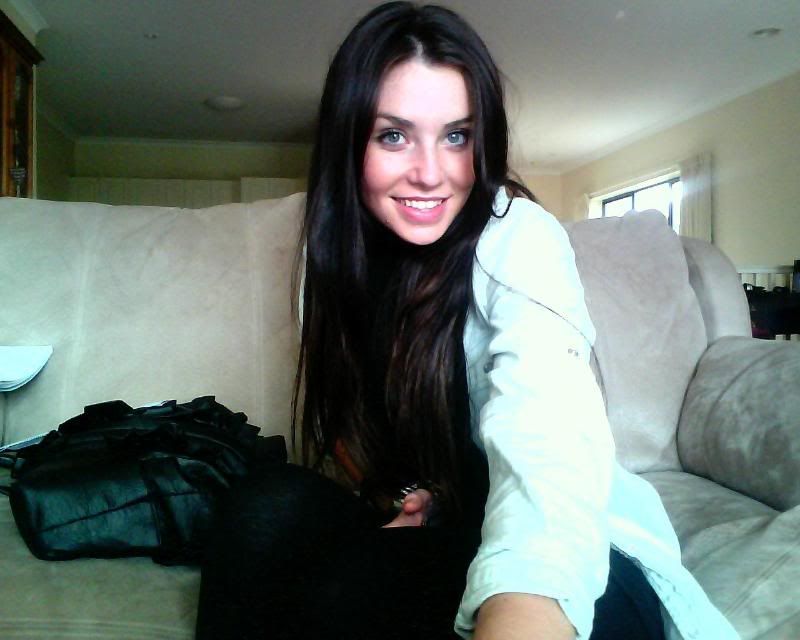 Hello :)
Today i started my new job at our Cotton On store. Had a 3 hour induction session where we just learnt all about the job we would be doing and I am just so excited I cannot wait to get started properly on the floor. I went in and bought some new clothes today, and some boots which I am proudly displaying in the second picture. Also worked at my other job this morning from 7am so now I am just chilling under my blanket at home with the heater cranking !
Sorry about the webcam pictures but I couldnt be bothered to set up the SLR camera and theres no one around to take the pictures for me so had to do a bit of self snapping :S
Seeing this is a new blog and I so far have no followers or friends or anything Id love to hear from anyone who reads this with some feedback on where this blog should head. Im still not sure whether it should be primarily about me and my outfit posts because I love posting inspirations and photos I have discovered places on the internet and magazines etc.
Thank you for visiting ,
Love Thalia
xox
Dress, Tights, Chambray Shirt and bracelets are all Cotton On & the boots are Rubi shoes.
Bag also pictured is from Sportsgirl.